Welcome to St Cuthbert's Church
St Cuthbert's is the small church in Brunswick Village, serving Brunswick Village, Brunswick Green, Hazlerigg and the surrounding area. All are welcome at our relaxed services.
For just as through the disobedience of the one man the many were made sinners, so also through the obedience of the one man the many will be made righteous.

Dear Friends,
Life is filled with uncertainty, especially at times like this. Whilst many things remain outside your control, your mindset (that is what you think about on a daily basis), is key to coping with difficult circumstances and facing the unknown … 
………
St Cuthbert's Church is now open
FOR PRIVATE PRAYER ONLY
on Sundays at 11.00 am until noon
Your Vicar will continue to hold the villages and the nation in prayer, and can be contacted if you need support.
God Bless You.
………………………
Revd. Edwards also supports the NHS as a volunteer community first responder.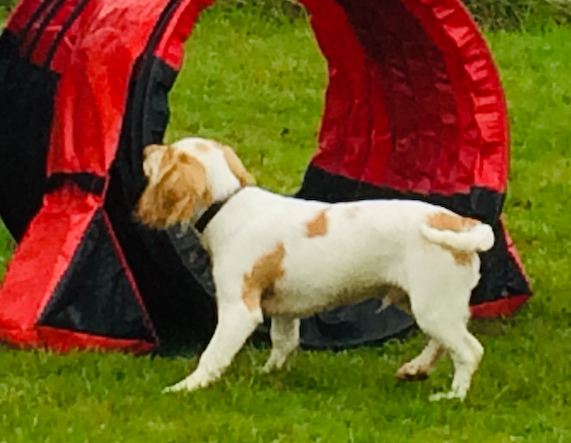 Use of dogs to recognise Covid-19? …..

Nearly two months after dogs started being trained to sniff out COVID-19 in the U.K., a similar program is being trialled in the U.S.
If you are suffering from a low self esteem, feelings of worthlessness, loneliness and have the idea that nobody loves you or wants you, think about this:

Helpline
If anyone needs help, please contact us, so we can do our best to provide it. Also, if anyone would like to offer their services, I would be pleased to hear from them.
Dorothy Winter – Churchwarden
tel: 0191 2364098