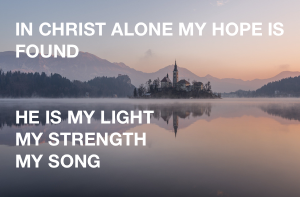 He stilled the storm to a whisper; the waves of the sea were hushed.
Psalm 107  v29
Welcome to St Cuthbert's Church
St Cuthbert's is the small church in Brunswick Village, serving Brunswick Village, Brunswick Green, Hazlerigg and the surrounding area. All are welcome at our relaxed services.
The beginning of wisdom is this: Get wisdom. Though it cost all you have, get understanding.
Lesley's Meditation – December
Christmas is almost upon us and yet even in the midst of our childlike enthusiasm and wonder, there is a darkness that would seek to overwhelm us.
Indeed, for some the hopelessness and despair, the regrets and the pain; are all too real.
We hear of the abrupt end to an innocent life, the family man unable to cope that commits suicide. The young person on drugs or sleeping rough, the broken relationships and hearts. The diagnosis of disease that no-one wants to hear, the new strain of Covid 19.
The darkness envelops our souls and insidiously tries to pull us down, to extinguish the joy and optimism that the festive season tries so hard to provide. To cancel Christmas.
And yet, my heart rejoices! more …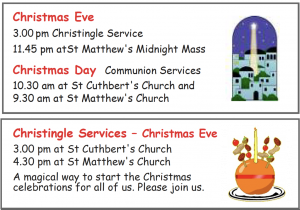 There will be no service at either church on Boxing Day

Omicron Virus
Prayers for all those affected by coronavirus and the lockdown may be found at:
https://www.churchofengland.org/more/media-centre/coronavirus-covid-19-guidance-parishes/coronavirus-covid-19-liturgy-and-prayer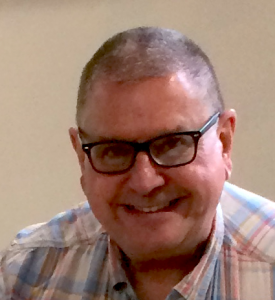 Thoughts from
John Keable
May be an image of cloud and text that says "Behold, God is my salvation; will trust, and will not be afraid; for the Lord God is my  strength and my song, and he has become my salvation" Isiah 12:2
If you are suffering from a low self esteem, feelings of worthlessness, loneliness and have the idea that nobody loves you or wants you, think about this: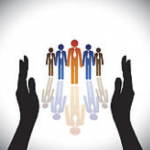 St Cuthbert's Church takes seriously the safety and well-being of EVERYONE.