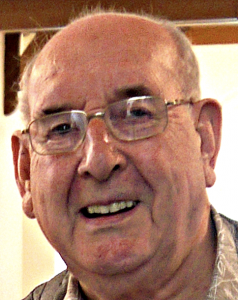 Awakened by a close friend.
(Dennis Fisher – And He Walks With Me)
Please read John 14:1-7
A few years ago, I had some tests to screen for cancer, and I was nervous about the outcome. My anxiety was magnified as I thought about the fact that while the medical personnel were well trained and extremely competent, they were also strangers who had no relationship with me.
After awakening from the anaesthesia, however, I heard the beautiful sound of my wife's voice: "It's great, Honey. They didn't find anything." I looked up at her smiling face and was comforted. I needed the assurance of someone who loved me.
 A similar assurance lies ahead for all who have trusted Jesus. Believers can be comforted in knowing that when they wake up in heaven, One who loves them greatly – Jesus – will be there.
The Book of Common Prayer expresses this Christian hope: "After my awakening, (my Redeemer) will raise me up; and in my body I shall see God. I myself shall see, and eyes behold Him who is my friend and not a stranger."
Do you have trouble facing morality? Jesus promised to be there when we slip from this world into the next. He said, "Where I am (Heaven), there you may be there also" (John 14:3). What a comfort to believers to know that after death we will be awakened by a close friend!  (Dennis Fisher – And He Walks With Me)
 To see Jesus will be Heaven's Greatest Joy.
 Blessings.
 David.